Hello there! I collect quotes and one of my favorite ones is: "The meaning of life is to find your gift; the purpose of life is to give it away". I have been blessed with many gifts in my life and I love to share them. I have loved to craft things from a very early age.I have been creating one of a kind jewelry for over 20 years. I love working with a variety of materials (fabric, metal, wood, stone, paper and yarn to name a few). I'm often tempted to take up another one, but at the expense of what! So many things to play with and so little time!
I prefer to use only the finest materials. There are NO plated metals used. If it says Sterling Silver, it is. To understand Gold Filled, please check out this link:http://en.wikipedia.org/wiki/Gold-filled_jewelry.It is more expensive than silver, but less expensive than 14kt gold.
The yarns I like to use are natural fibers like Merino Wool, Alpaca, Silk and Cotton.
If you are interested in lessons in Beading, Knitting or Crochet, please contact me for private or group lessons.
503-407-6726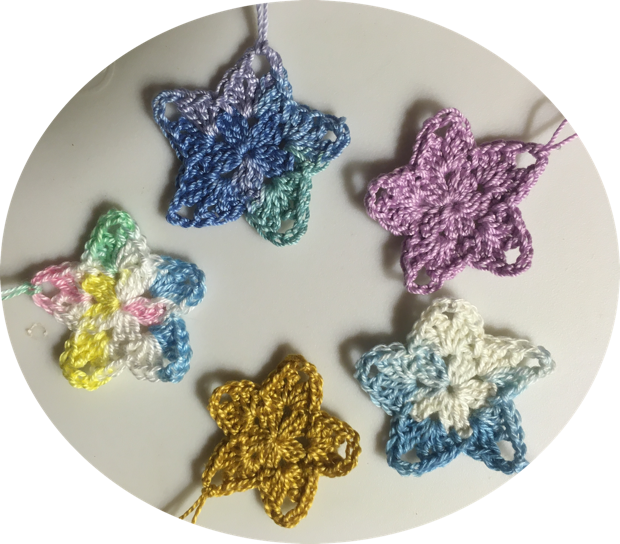 Free Gift with purchase. You can request a specific color, but I may not be able to accommodate due to availability. I have lots of threads, some plain like the purple and gold and some variegated. I will also be posting some gift boxes and bags that I make.Stay tuned...
***If you got this far and have been gifted one of the stars, then send me a pic of your star and I'll give you 10% off site-wide!***